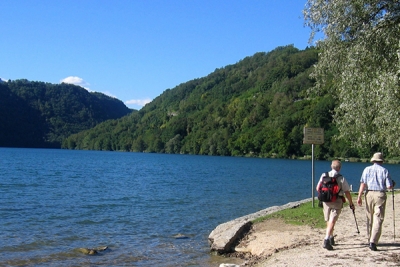 In 2015 was reappointed to Lake Levico also the prestigious international Blue Flag of the FEE (Foundation for Environmental Education), thanks to the clear water, the beach and the tourist-sustainable environmental management policies of this resource by the municipality of Levico Terme.
Covering more than 1 square kilometer and a maximum depth of 38 meters, it reminds to a Norwegian fjord.
The shores of Lake Levico are mostly characterized by woods, where you can make numerous regenerating walks, including the picturesque Via dei Pescatori. On the east bank of the lake, where there is the historic town of Levico Terme, there are two bathing establishments and a free beach.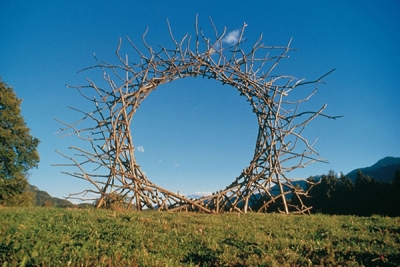 About 25 works displayed along a path of 3 km, in the town of Borgo
Valsugana, not far from Levico Terme.
Arte Sella is one of the most remarkable examples of art in the open.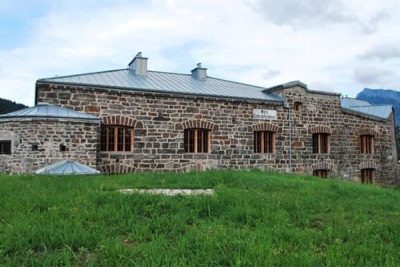 Live a unique historical and cultural, on the trail of the Great War. A pleasant walk of about 40 minutes in the nature to get to Col delle Benne. For all information regarding guided tours and schedules, our staff will be at your disposal.